Dharma Talks
The reason why I bacame a buddhist.
The Teaching of Pure Land Buddhism
Buddha's Present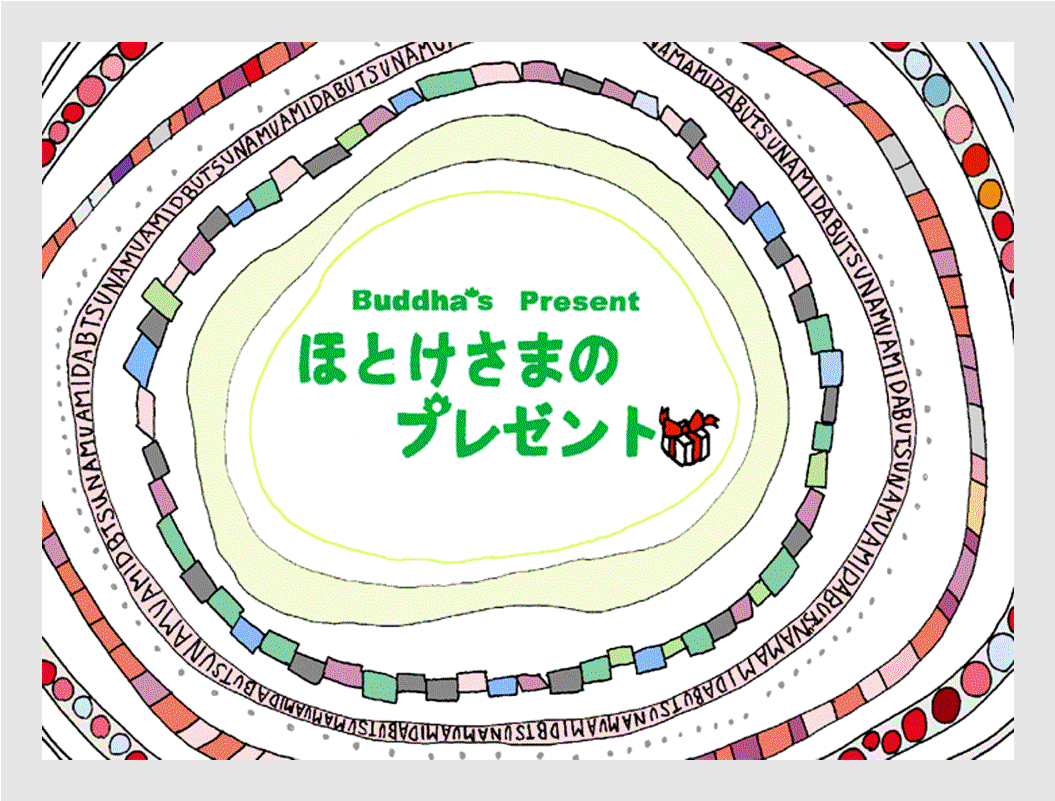 1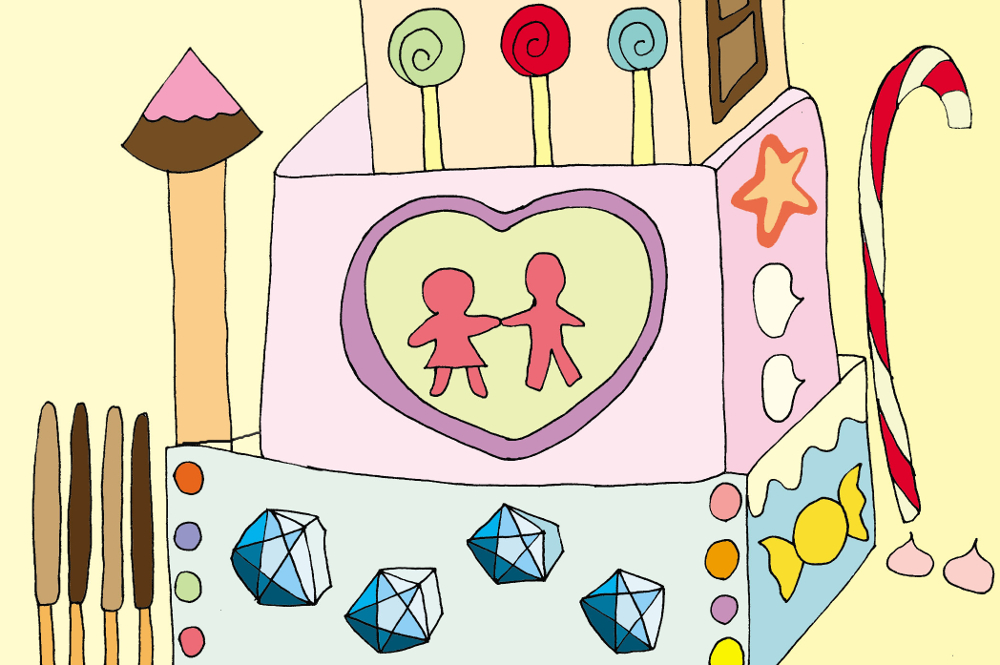 What is everlasting happiness?
– Living in a big house?
– Living with the person you love?
– Being rich?
Shakyamuni taught everlasting happiness.
2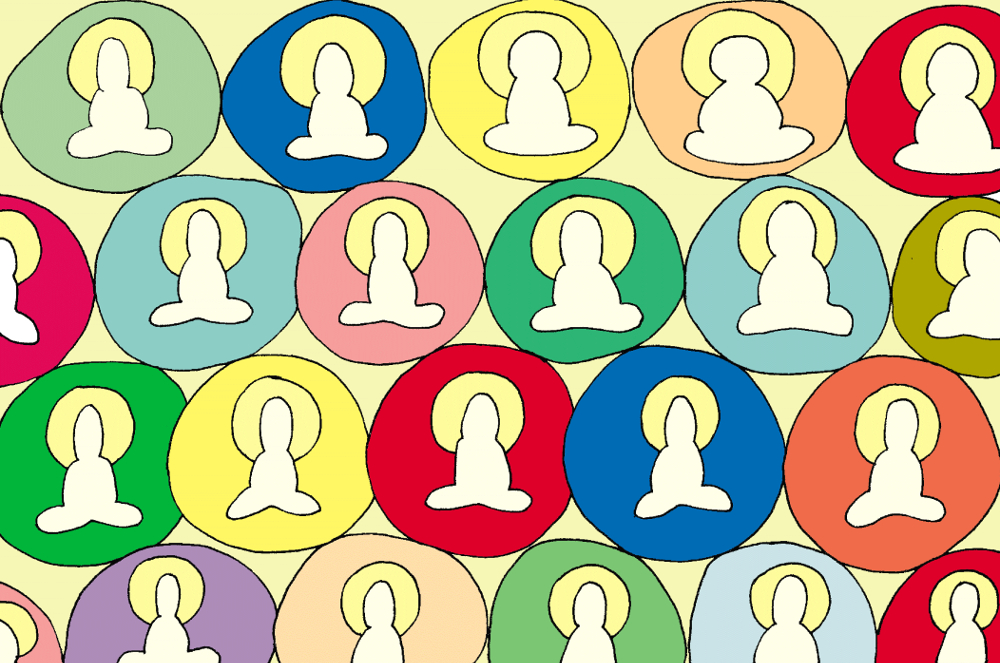 Shakyamuni was a deep thinker.
And he told us that true happiness is a way to become buddha.
What is becoming buddha, do you think?
Do you think it's possible to become buddha after dying?
3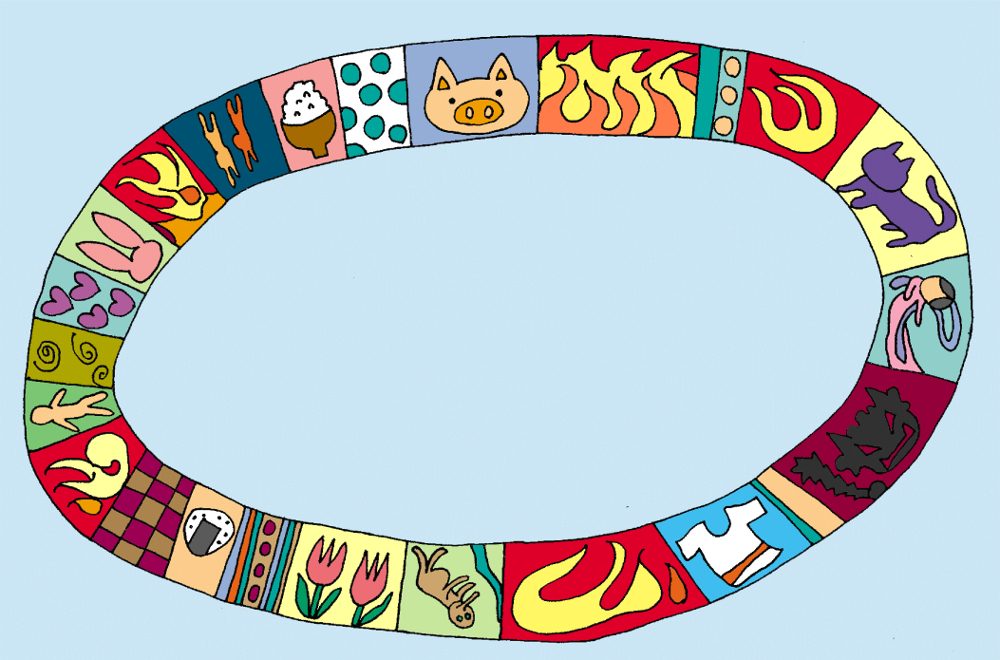 Shakyamuni told us that we were born, we died, we're born again and died.
Rebirth is repeated round and round.
This is just an illusion.
4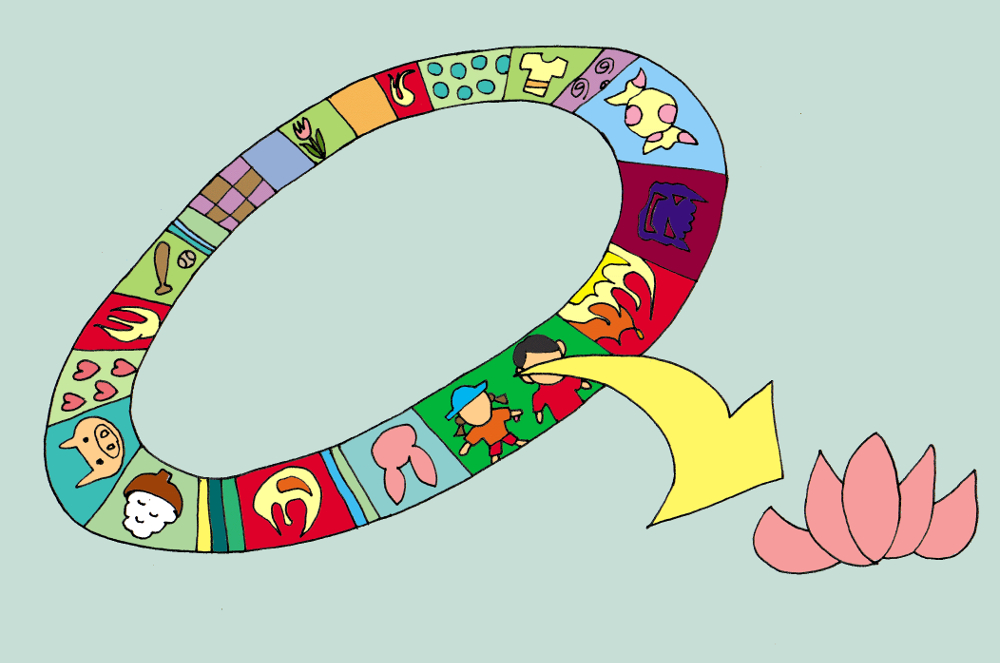 Shakyamuni told us that this is a world of suffering without real enjoyment and joy.
To become a buddha is to escape the transmigration of the soul.
5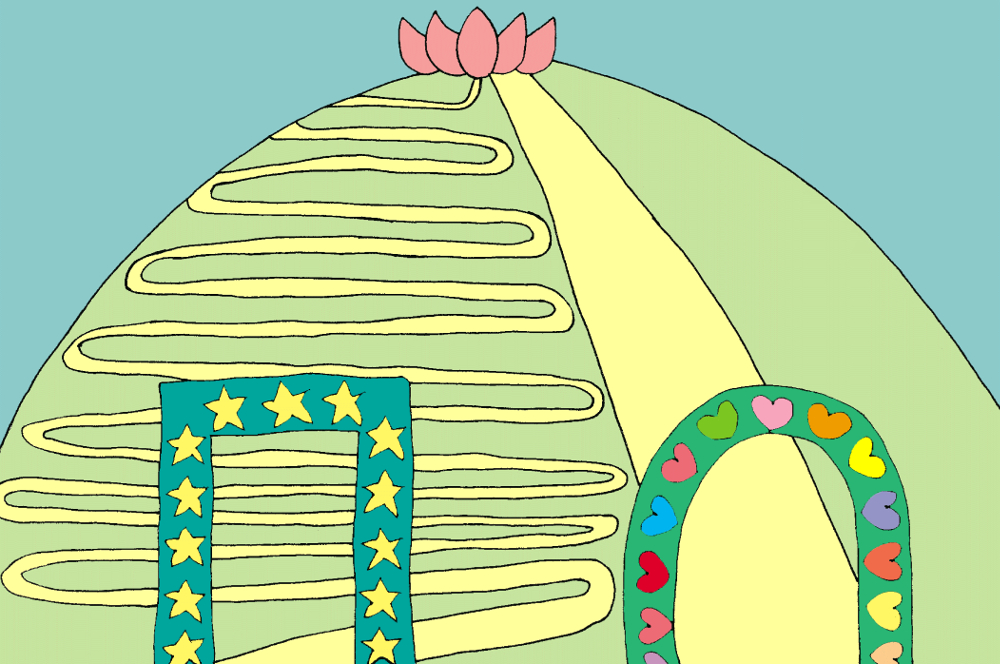 So, how can we become a buddha?
Shakyamuni showed us two roads.
6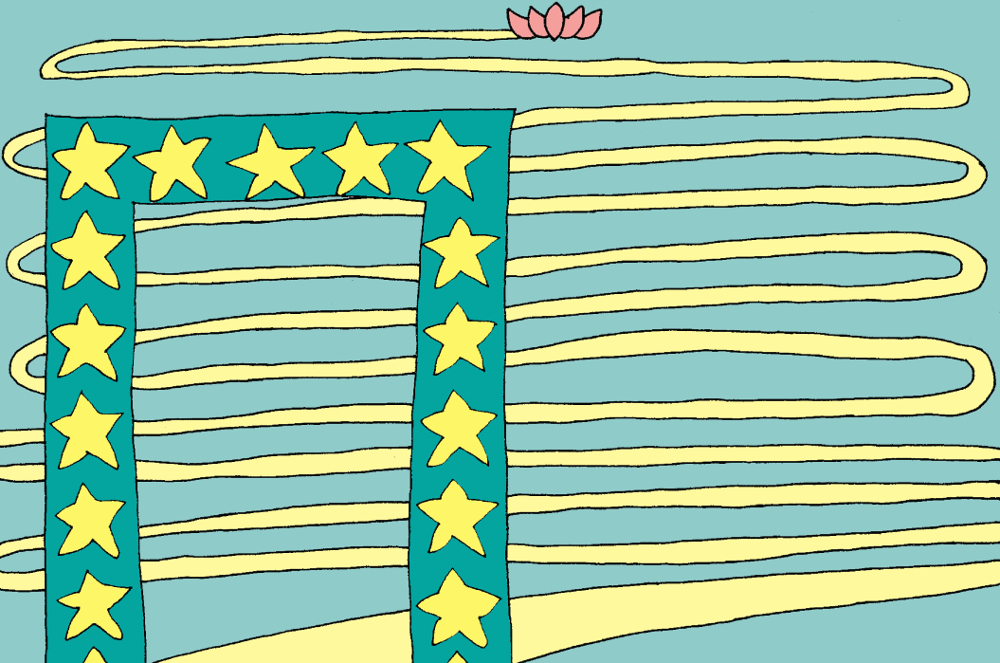 One is the "Shodo-mon".
It is a road of which we aim to study seriously for a long time.
And to become buddha, through our own power.
This is called Shodo-mon.
7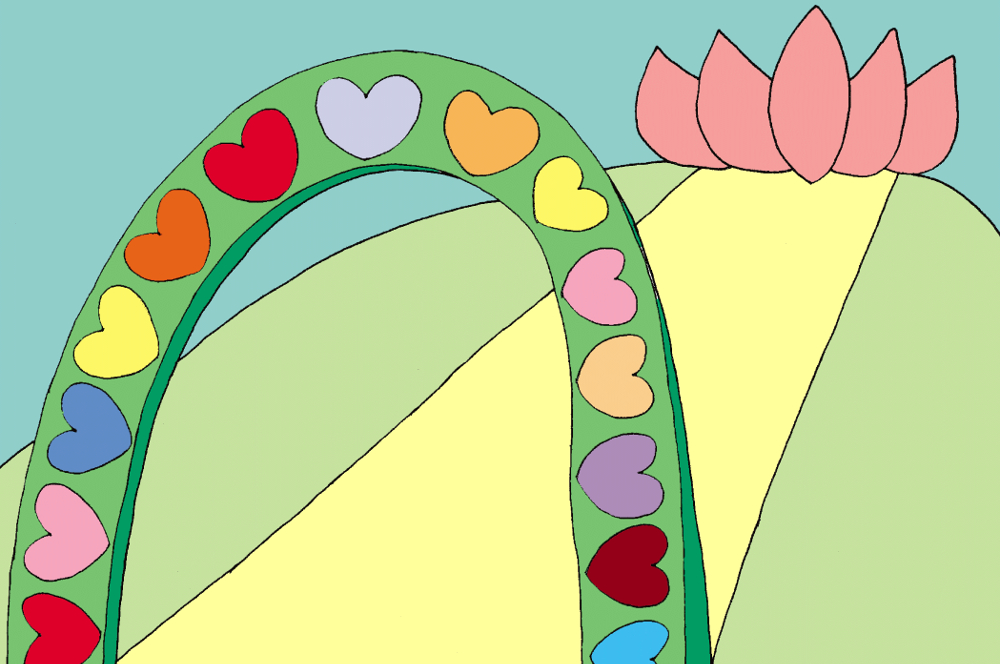 The other one is the "Jodo-mon".
It is a road of which I know my mind and learn of Amida-Buddha's warm heart.
This is the easiest way to become buddha.
This is called Jodo-mon.
8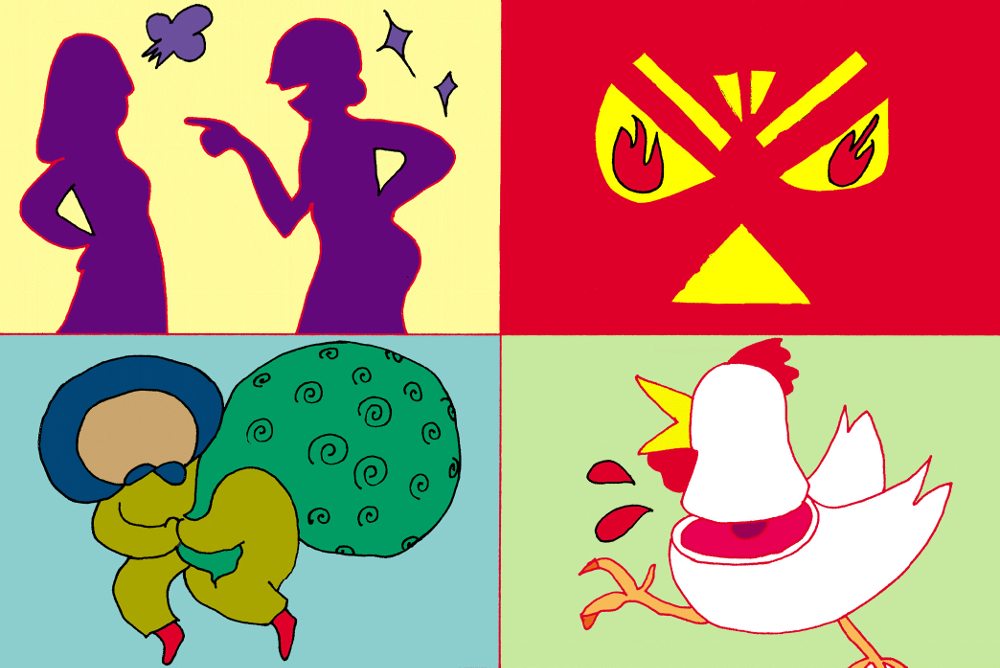 What is Shodo-mon?
Shakyamuni taught that a good result happens if you do a good thing.
A bad thing happens whenever you do a bad thing.
Therefore, carry out good things for society and for the individual.
Train hard without killing living things, stealing, getting angry and fighting.
Buddha's wisdom is developed if you do so.
A lot of practitioners of austerities trained like that in India, China, and Japan.
Shinran-Shonin was one such person.
9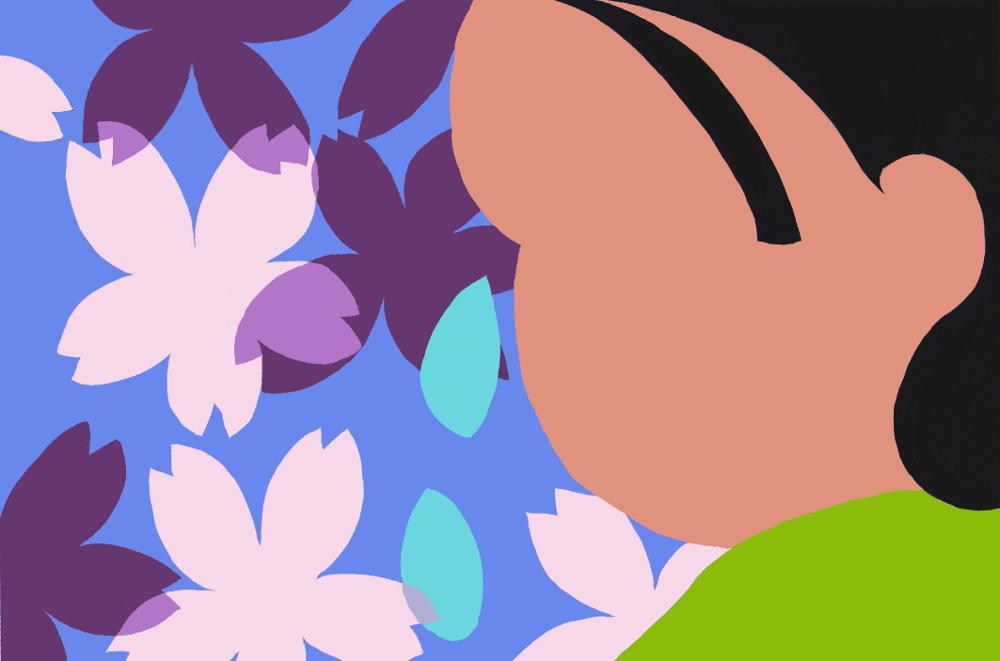 Shinran-Shonin was born in Hino, in Kyoto, on May 21, 1173.
His father died when he was four years old, and his mother died when he was eight.
He knew life was transient and became a priest in Shorenin Temple at the age of nine.
This is a famous song which he sang at the time.
"Cherry Blossoms may scatter in the midnight storm."
I cannot know when I would die.
It may be today or tomorrow.
So I must hurry to learn Buddhism and to be a priest for I may not have much time.
10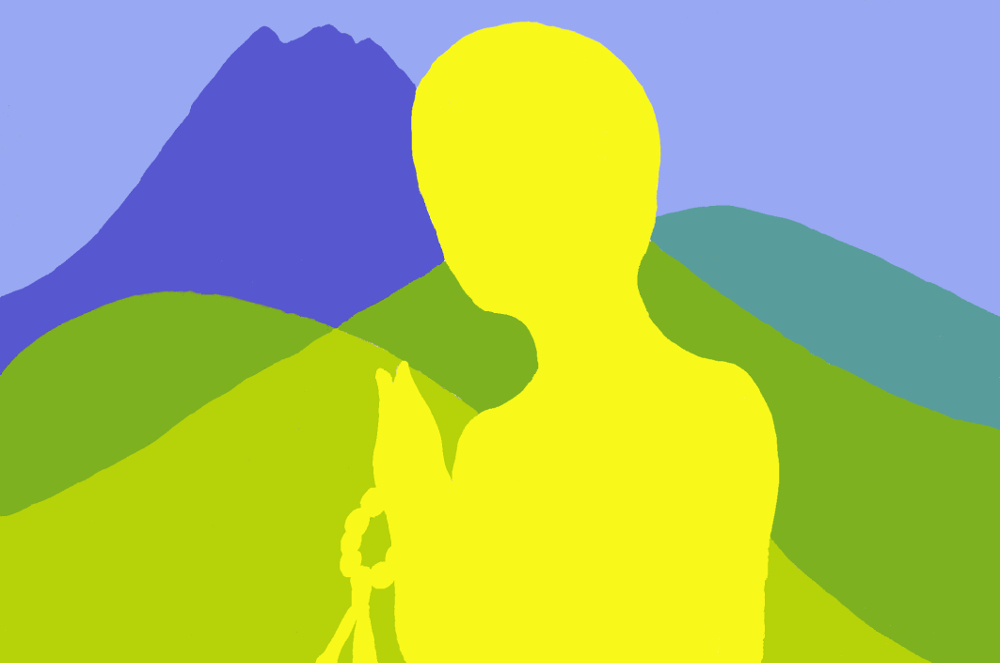 After that, he trained along the Shodo-mon for twenty years in Mount-Hiei.
It was both physically and mentally demanding, and only a few can successfully complete the teaching. However, the teaching: work hard at doing the right thing is very difficult.
11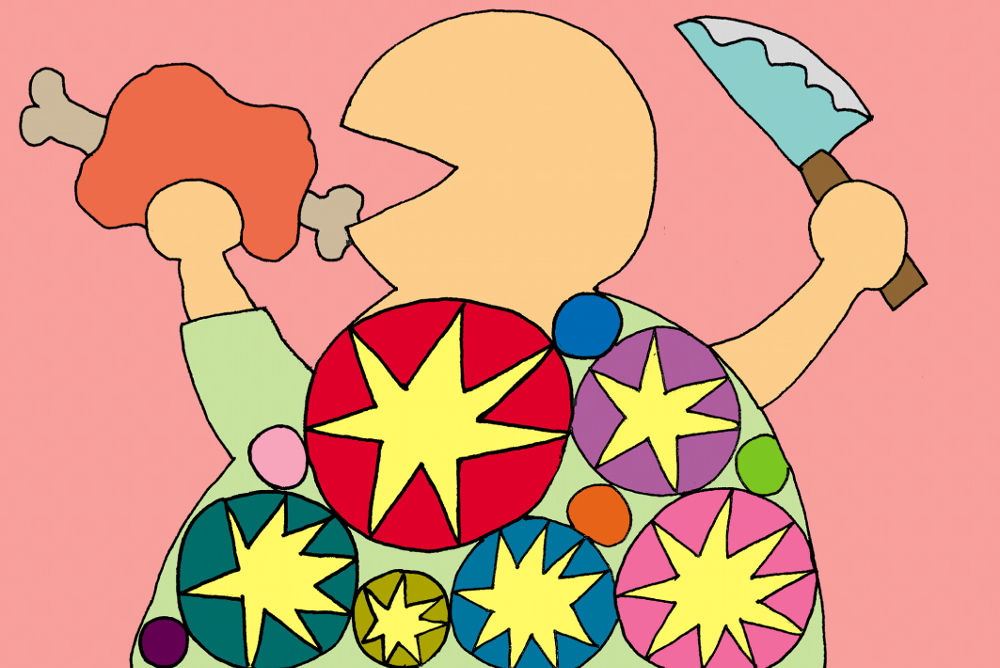 To live, people kill living things, tell lies and get angry.
To hate another person is as same as killing another person.
People steal, because they want something and they are selfish.
All of these bad selfish actions are caused by thoughts to build up inside people.
If these bad thoughts build up until the person dies, then no matter how hard they train, it is likely they will go to hell.
12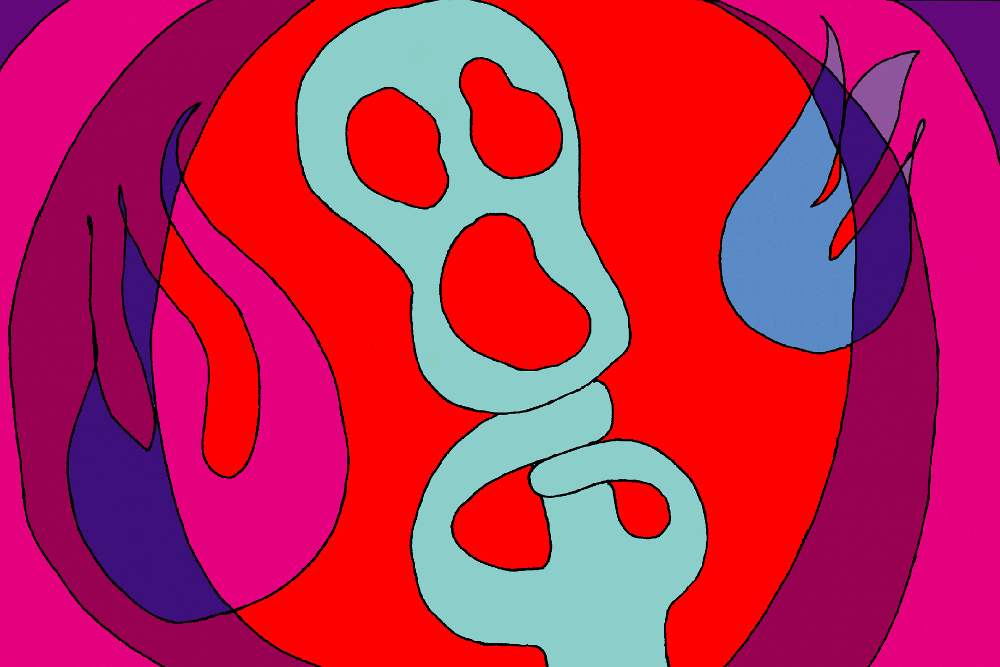 And, people die.
Shinran cannot be quiet when thinking of it.
"I cannot predict when I will die.
Where will I go when I die.
I'm sure I will definitely go to hell."
Shinran honestly looked on his own sinfulness and he suffered.
So he trained more and more.
13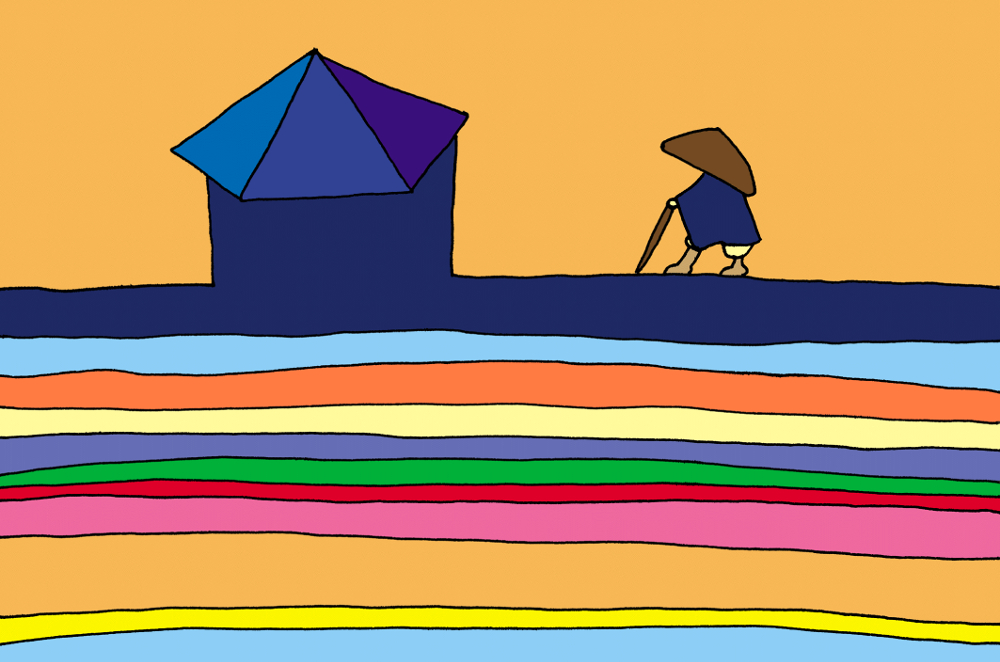 He went on retreat to Rokkaku-do in Kyoto for one hundred days and prayed to the
Kwannon-sama(Avalokitesvara).
"Please help me find the good teacher!"
14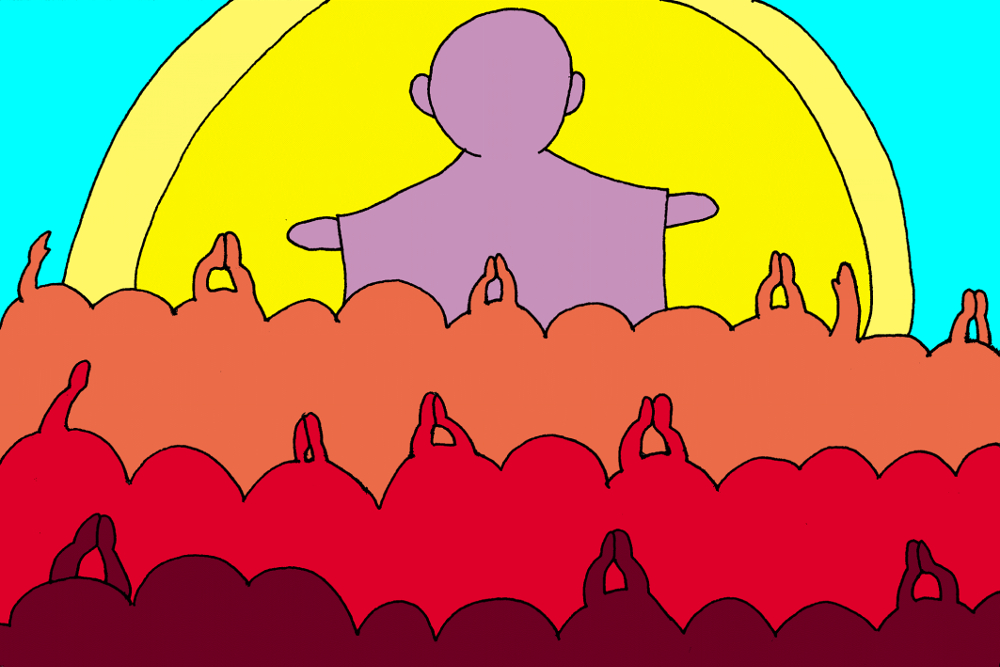 At the time, there was a virtuous priest named Honen-shonin in Yoshimizu.
He suffered from the same problem as Shinran.
He finally discovered Jodo-mon.
And he taught this road to many people.
15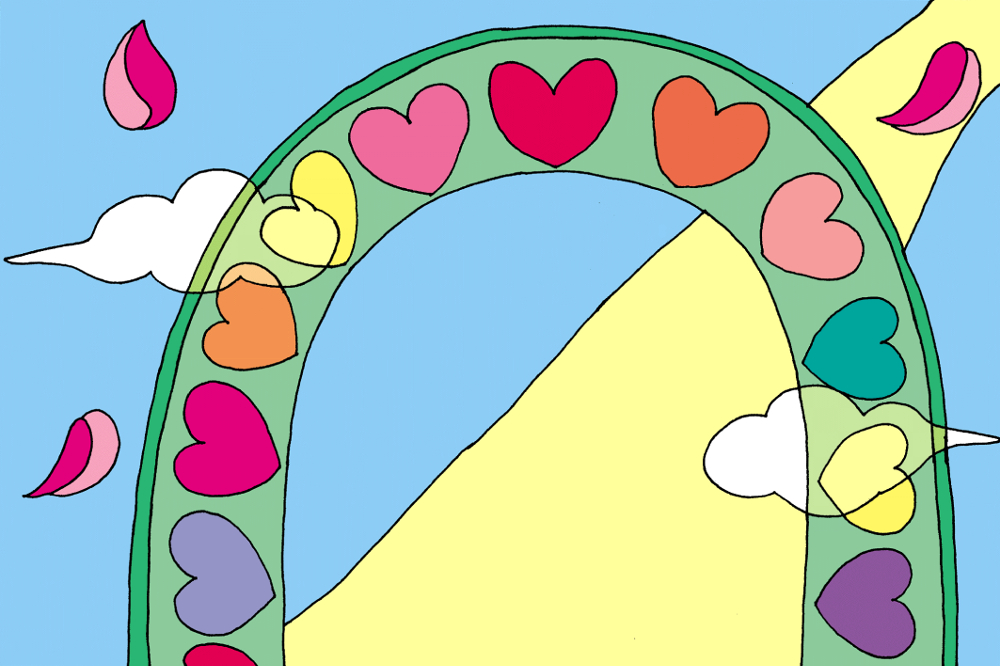 It was because Honen noticed another way which Shakyamuni was explaining.
It was the teaching of Jodo-mon in which Amida-Buddha would save us.
16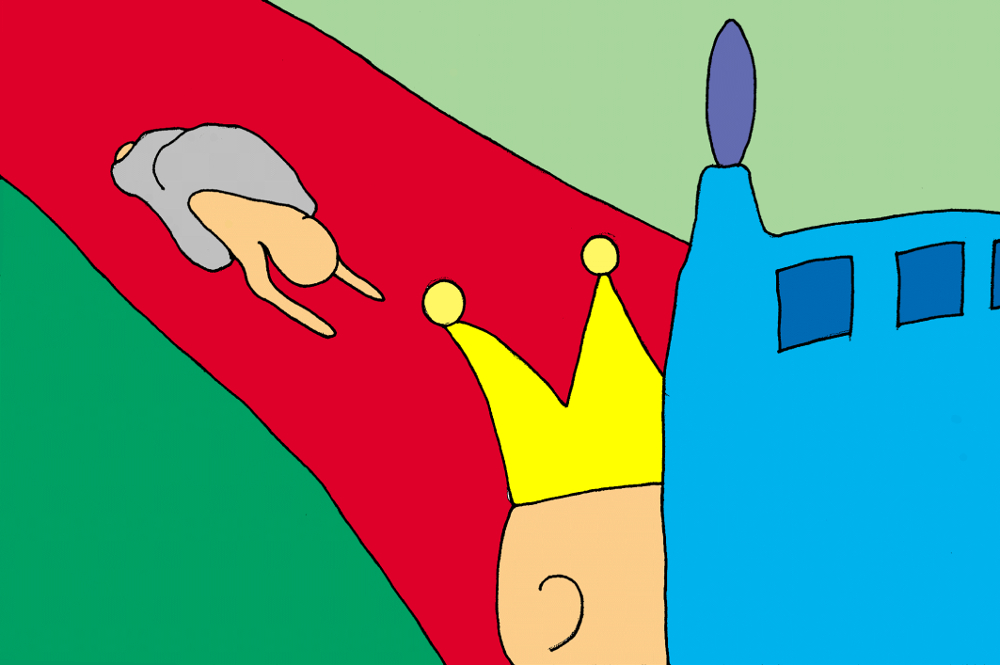 What kind of person is Amida?
Amida was originally a king named Hozo.
When he heard the teaching of Sejizaio-Buddha, he was deeply moved.
He threw away his crown and vowed to save all sentient beings.
He then became known as Amida-Buddha.
17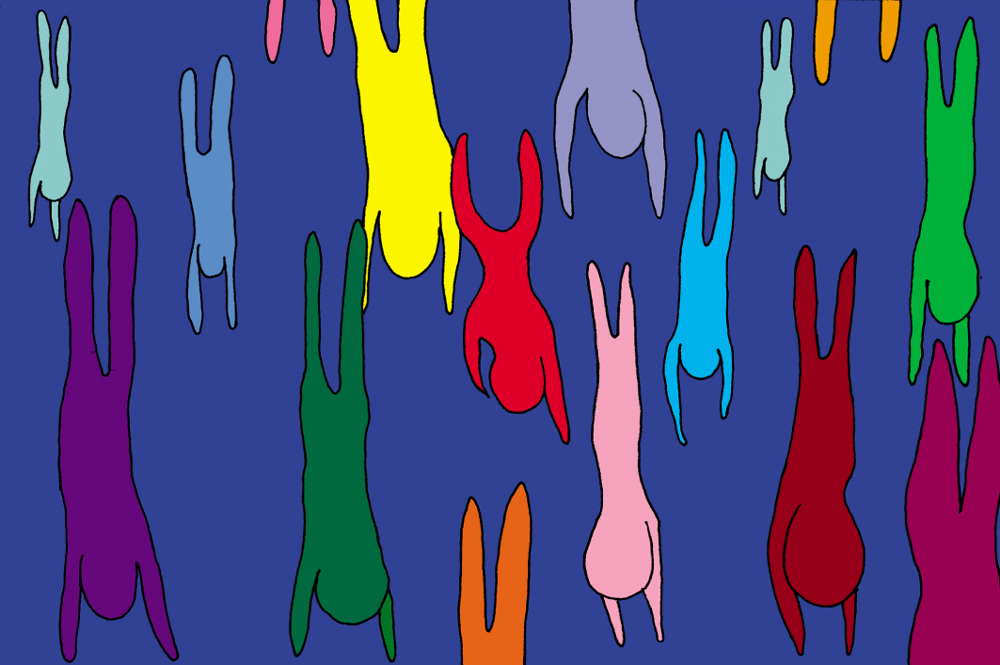 Hozo wanted to save those who are falling like rain into hell and he thought for a long time.
And he made 48 vows.
The basic content of the vows was the following:
— I will practice very hard instead of you who cannot do good things at all.
— I will lead you to the peaceful country named Pure Land.
18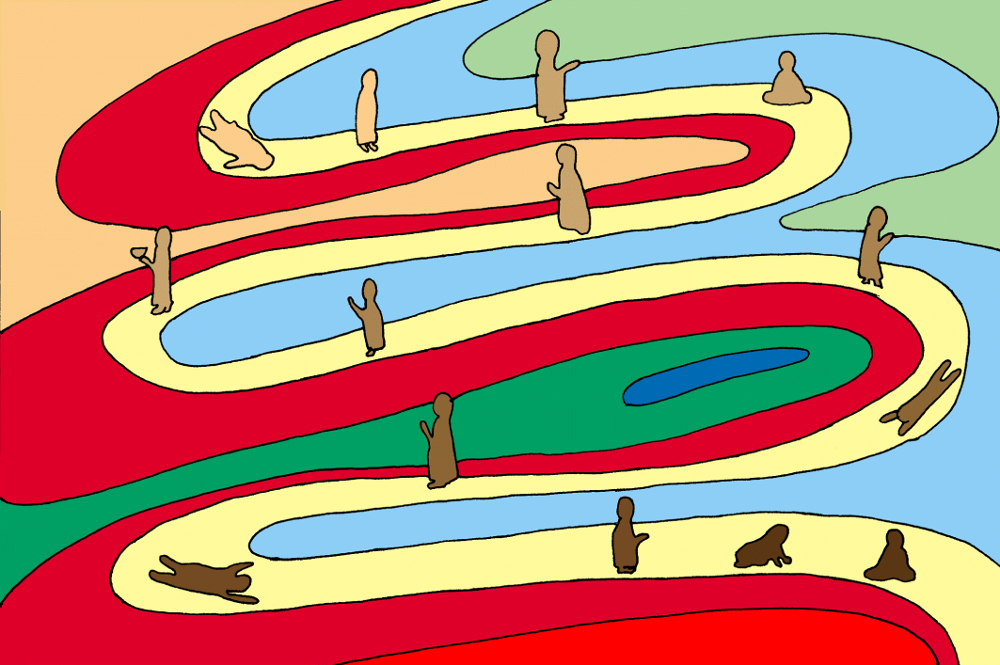 To save us, Hozo continued doing good instead of us for very long time, and practiced very hard. But he became the selfless victim of our crime and he fell into hell instead of us. He continued painful training.
19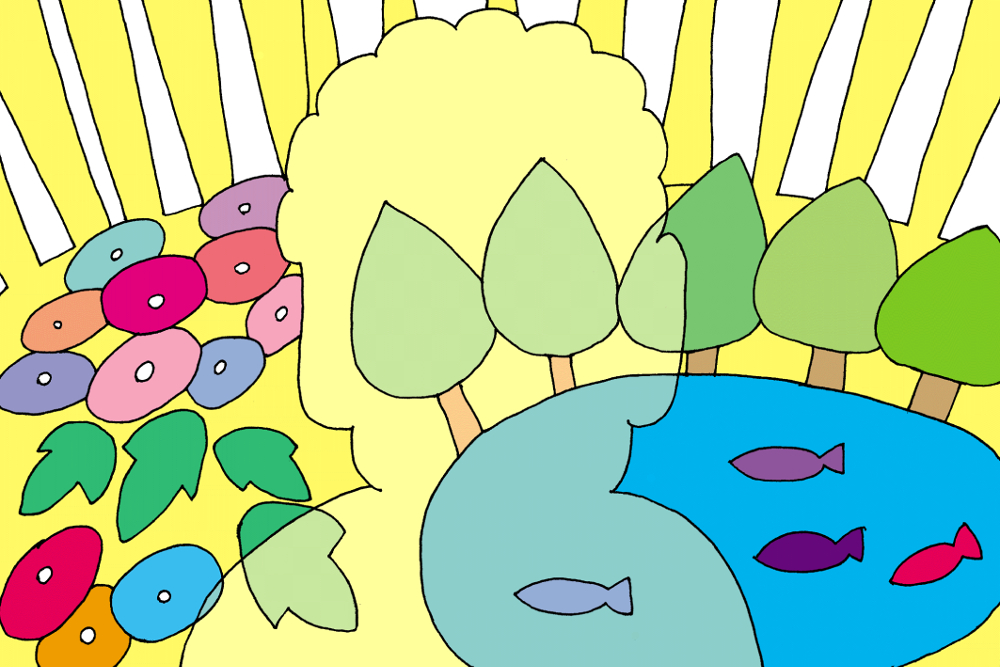 As a result, Hozo became the Buddha named Amida.
And Amida-Buddha says you don't have to go to hell if you say Namu-Amida-Butsu.
Moreover, there is power to make you born in the Pure Land.
Also there is power to make your body able to exercise the same power as Buddha in Namu-Amida-Butsu.
You must please believe this.
20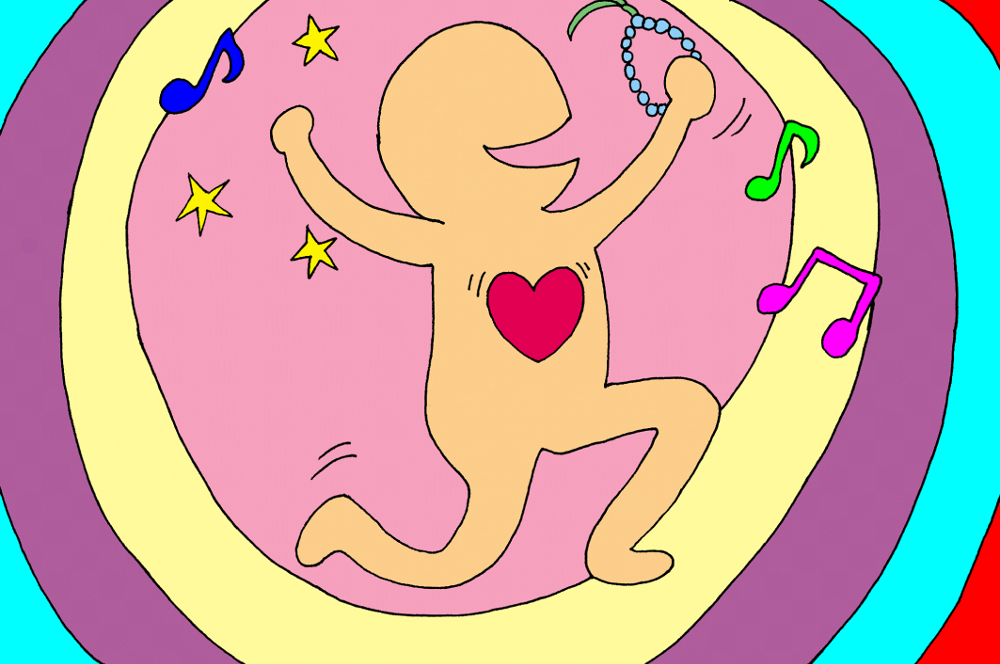 Shinran-shonin heard this story from Honen-shonin and danced with joy.
And he recited Namu-Amida-Butsu sincerely.
He unconsciously called out the name of Amida-Buddha from the bottom of his heart, for saving a bad man like him without fail. Namu-Amida-Butsu, Namu-Amida-Butsu!
Then he clearly understood Amida-Buddha had be calling him since the great antiquity.
21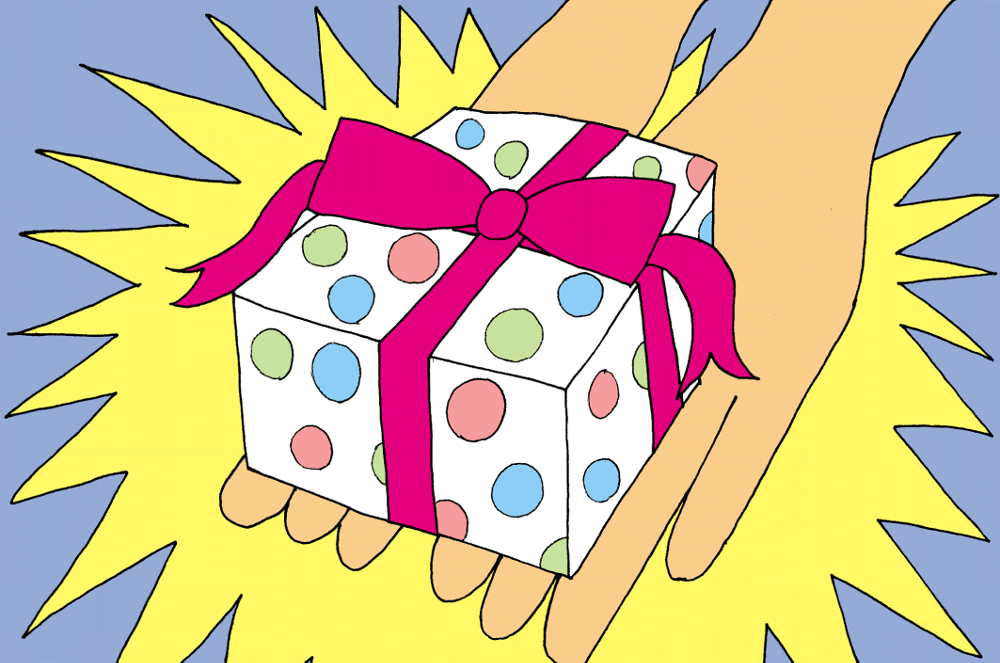 The Namu-Amida-Butsu that we recite is Amida-Buddha's name.
And Namu-Amida-Butsu is the best treasure in the world.
This treasure has been prepared since the great antiquity so that Amida-Buddha might present it to me.
When I recite Namu-Amida-Butsu, Amida-Buddha calls me through my mouth.
The cry is the following:
—Not only after dying. I'm with you now.
22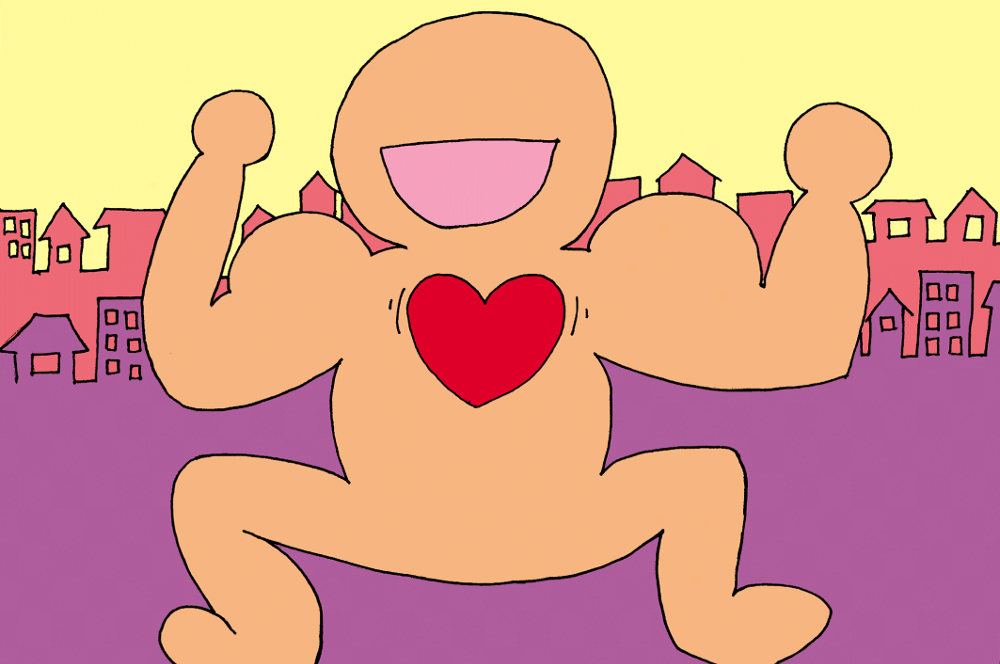 Shinran-shonin introduced us to Shakyamuni's second teaching.
Please you must believe Namu-Amida-Butsu, and please recite Namu-Amida-Butsu with all your heart.
A lot of people in learning this became happy.
If you believe Namu-Amida-Butsu, you are safe even if you die.
Whatever happens to you, you are given the power to overcome.
When I think of the kindness of Amida-Buddha who save the bad person like me, then power to work hard for everyone overflows in me while reciting Namu-Amida-Butsu.
23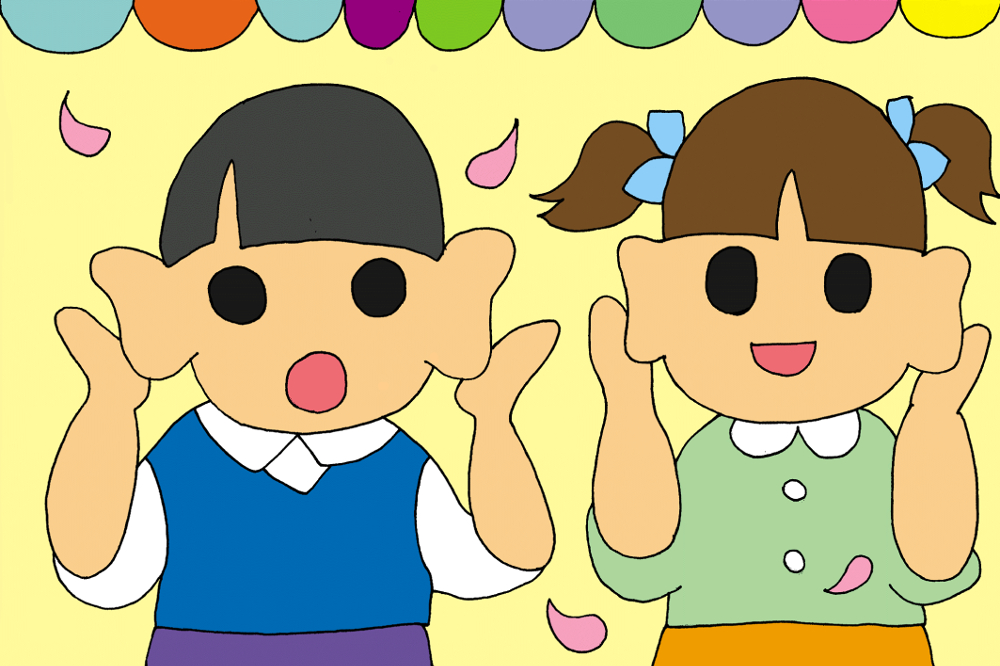 However, when I don't sincerely believe this, even if this honorable teaching exists, I can't be saved. There is a difference between believing and just understanding.
We should reflect on our behavior.
And it's necessary to think about our sinfulness.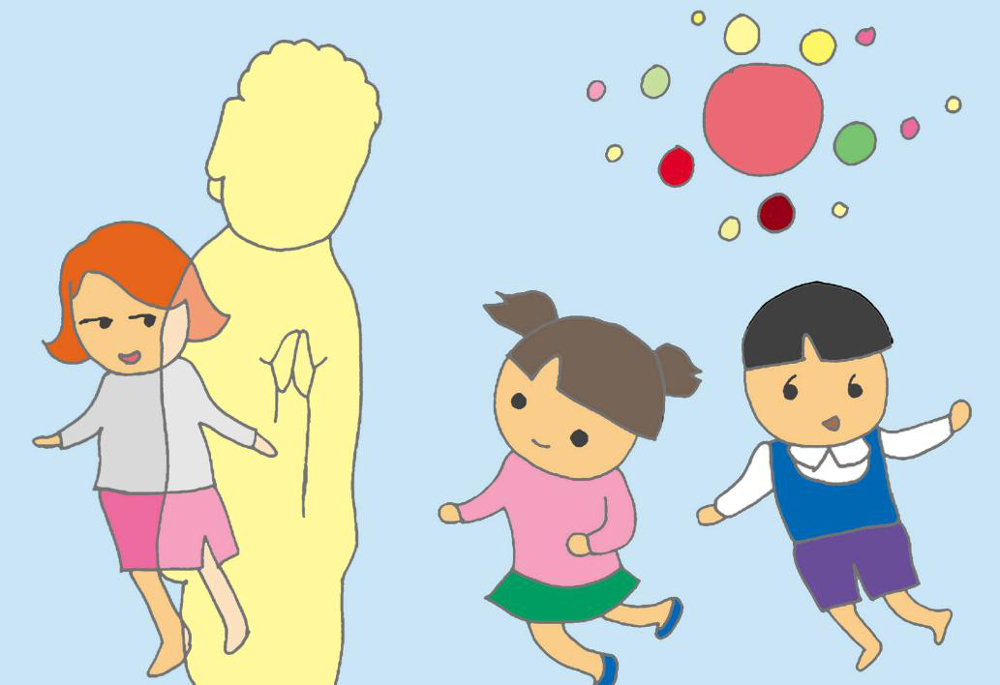 Even if you are still a child with a full life ahead of you, there is one certainty in all our lives — we will die.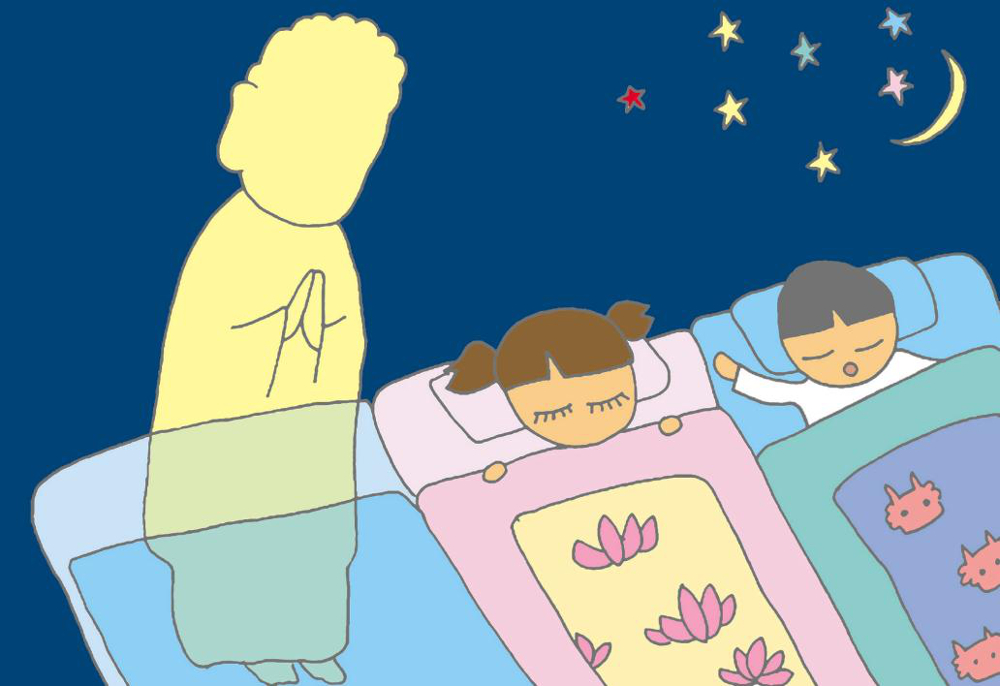 As we were born as humans, then we will die.
You have to die because you were born as a human.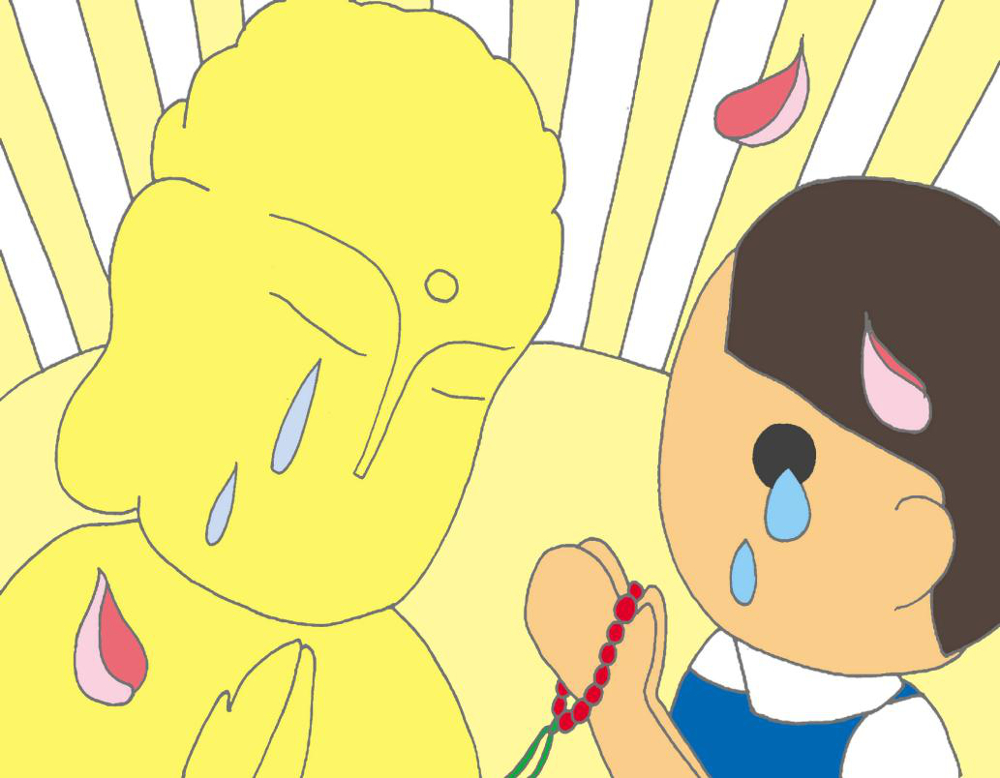 When you learn that you can go only to hell when you die, it's necessary to listen carefully to this teaching. You should listen to it until you hear it.
And you must become a human who can sincerely recite Namu-Amida-Butsu. The mind and Namu-Amida-Butsu  are presents from Amida-Buddha.
Amida-Buddha has been calling for a long time.
Amida-Buddha has been standing for a long time.
Amida-Buddha has been inviting for a long time.
And, Amida-Buddha has been waiting for the time to come since the great antiquity.
END